ICAS MATHS PRACTICE QUESTIONS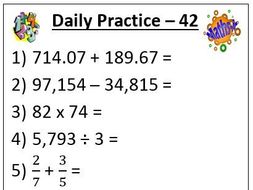 Reach and ICAS Assessments: Mathematics Sample Questions
Reach and ICAS Assessments: Mathematics Sample Questions. The practice papers comprise sample questions and an answer sheet. You can print out each paper and practise answering the questions by filling out the answer sheet. Please note some of our assessments are only available online.
ICAS Sample Questions & Past Papers
ICAS practice papers provide an ideal opportunity for schools, students and parents to develop familiarity with the style of the papers and gain valuable experience answering real questions. We recommend that students practise 'under exam conditions' (e.g. timing).
Download ICAS PAST Exam Papers, Practice Questions with
Download ICAS Writing exams to learn how to write this paper. ICAS PAST Practice Papers Questions Download – The papers contain ICAS questions with answer sheets. Both the papers are printable. Students can practice solving ICAS questions in answer sheets. – Use table to convert paper to year level to find papers matching with your year level
Educational Assessments | UNSW Global
Practice online. Practice Online is not available. Please check the website for updates. Undertaking Past Papers is one of the best ways to become familiar with the style and format of ICAS questions. Our support material. Series of support documents for our Assessments products designed to give assistance to school's coordinators.
ICAS Mathematics - Paper A: Test Prep & Practice Course
Have your elementary school student(s) work through this convenient test prep course to prepare for the ICAS Mathematics - Paper A exam. Inside the..
ICAS Mathematics - Paper C: Test Prep & Practice Course
ICAS Mathematics - Paper C Exam Preparation & Registration. Teachers or parents can either assign the course in sequence or jump to specific math topics.
ICAS Test Papers - Murrays Bay Intermediate School
The school participates in the ICAS competitions administered by the University of New South Wales each year. This is an opportunity for pupils to take part in international assessment tasks and to compare their abilities with other children throughout New Zealand as well as internationally.